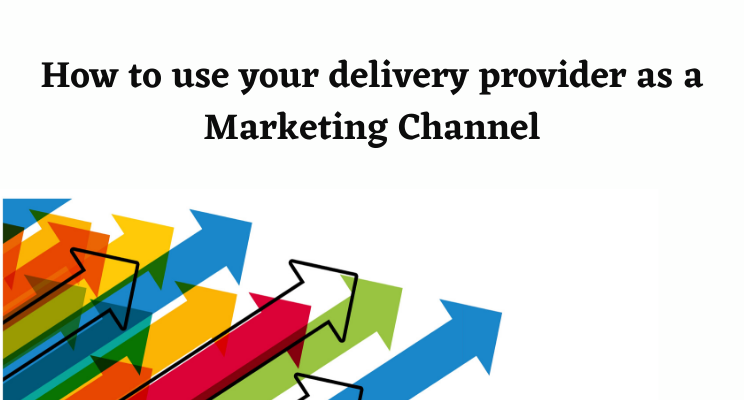 Transport Provider as a Marketing Channel
I'm about to reveal the most important factor when choosing your transport provider! Believe me, it is not obvious, so please keep reading!
Just for a moment, forget about getting the best service and lowest rates from your suppliers. Think about what your Goals and KPIs are. In any business, the ultimate goal is to grow, to increase revenue and profit. This is obviously done by acquiring new customers or increasing the profit from existing clients. It only happens when your customers are HAPPY!
But how is this related to your transport supplier?
Your transport provider somehow represents the quality of your services or products. Let's say you have the best product available in the market with the most competitive rates. Sometimes the product is not delivered on time or in good condition. You are then left with a frustrated customer who will blame you (not the freight company) for not being able to provide a 5-star service.
Changing the definition of a "good transport company"
When searching for a transport supplier, DO NOT look for a provider who only cares about you by offering good rates and reliable services. Instead, search for someone who cares about YOUR CUSTOMERS! In order to do that, you need to find out how they treat your customers in case of delayed shipments, damaged items, or even occasions when you send the wrong material and the receiver is disappointed and not accepting the delivery! At the end of the day, what matters is how happy your customers are, not how well-known your transport provider is!
This slight shift in your mindset when deciding which provider to choose will dramatically reduce the number of frustrated customers which inevitably results in higher retention rate, a higher number of referrals, and of course higher revenue!
These days, aside from modern marketing strategies, traditional marketing channels such as Branding, Word of mouth, Referrals still work pretty well. The business delivering your product contributes significantly towards your customers' total experience of your offerings which determines how these FREE marketing funnels perform.
To learn more how to optimise your deliveries you can download the "5 Secrets Transport Companies Never Tell You" Article by clicking on the link below:
https://landing.peakup.com.au/5-secrets
Take Care and Stay Safe!